One of the first things that you have to do to start your online business is to create your own website or a blog. In this step-by-step guide, you will learn how to create a WordPress website from scratch.
No coding skills needed. No prior experience needed. Even if you don't know what WordPress is, you can still create your website in 30 minutes.
Trust me.
Why Start Your Own Website
So why on earth you have to create a site for your business?
There are several good reasons for having a website or a blog.
Sell globally instead of locally.
Having your own website allows you to build an email list of buyers.
It looks professional.
You own the website, the blog, and all the content. You can use it in any way possible.
A website allows you to create your own brand.
If you are in for real business and want to build a brand, you must start your website.
Choose a Domain Name
Let's find a domain name for your website.
Domain name is an identification string that is used to identify your website on the internet.
'yourdomainname' in the above URL is the domain name. This domain name is what you have to search for.
To begin with, head to Name Mesh. It will generate domain name ideas based on any keyword. You must enter a word or phrase about the niche or you can directly enter the main keyword.
Let's suppose, you are creating an affiliate blog about travel bags. You can simply insert travel bags in Name Mesh and it will generate a list of domain names.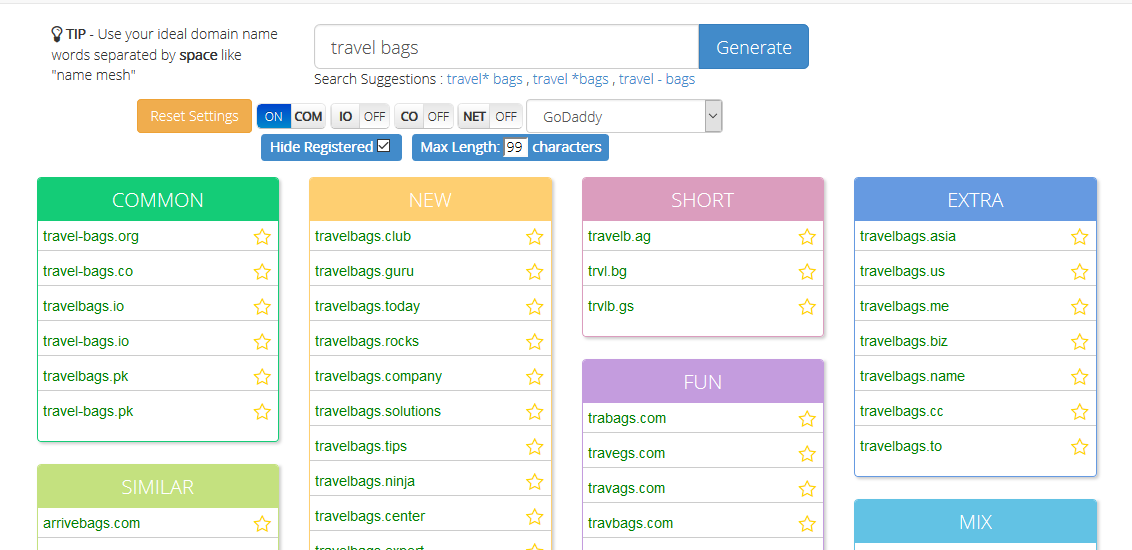 Hide registered domain names to only get domain names that are unregistered.
When choosing a domain name, keep following things in mind.
Buy a COM domain name.
The maximum length of a domain name should not exceed 10 characters. You can limit the max length in Name Mesh.
Make sure that your domain name does not have any dashes.
It must be short and catchy.
Domain name must be easy to remember.
You can also use Nameboy to find domain names.
Register Domain Name and Buy Hosting Plan
After you have selected a domain name suitable for your website, it is time to register it.
It is strongly recommended to register the domain name as soon as possible after you have identified a good name as most of the decent domain names do not stay unregistered for a long time. Besides, it is also recommended not to share your domain name with anyone unless you have purchased it. Sharing a decent domain name with others or asking for suggestions on a forum will give others a chance to buy it before you.
Visit Bluehost to register a free domain. These guys offer you a free domain name when you buy hosting from them. Instead of buying your domain name elsewhere, it is a great idea to grab a free domain name from them as you will not have to point DNS (which is technical).
Click here to visit Bluehost.
You can choose shared hosting or WordPress hosting. Shared hosting is cheap ($6.95 per month) but insecure while WordPress hosting is a little expensive ($12.49 per month) but secure and better. You can choose any plan as per your budget and requirements.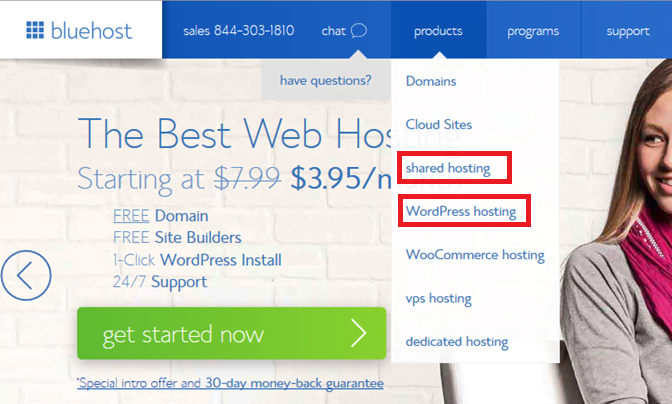 Enter the domain name on the next page that you want to buy.

Enter your details and sign up for the hosting plan.
You now have your domain name registered on your name and you have a hosting plan.
WordPress Installation
WordPress is the most used, open source and free Content Management System, therefore, it is best to create your website in WordPress. It is super-easy.
Login to your Bluehost account.
Click on hosting and then on the home from the top menu.
From website, click on Install WordPress.

Click on Install under Do it yourself.

Select your domain name. Do not write anything in the directory. Click on the Check Domain and wait for a few moments.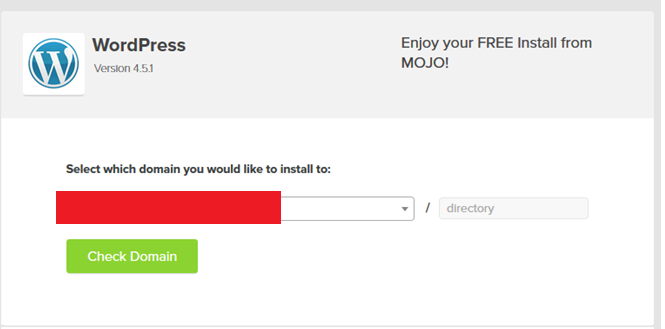 Click Install Now.
Wait for 2 minutes.

Click on View Credentials after installation is completed.

Scroll down and click on View where it says your WordPress install is finished.
Note the following information.
a. Admin URL
b. Username
c. Password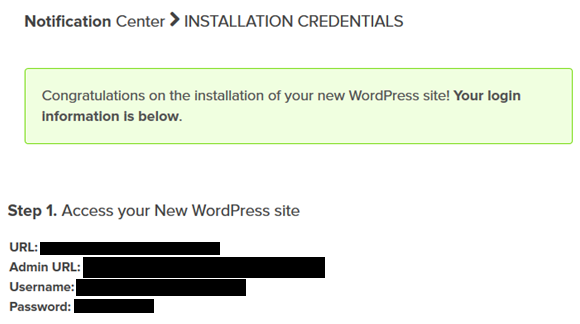 Keep this information saved with you and do not share with anyone. This information is removed from your account in 12 hours so it is strongly recommended to save it in a safe place.
Your WordPress website is now ready.
Dealing with WordPress
Let's sign in to the WordPress Dashboard. Copy and paste the Admin URL in your favorite web browser.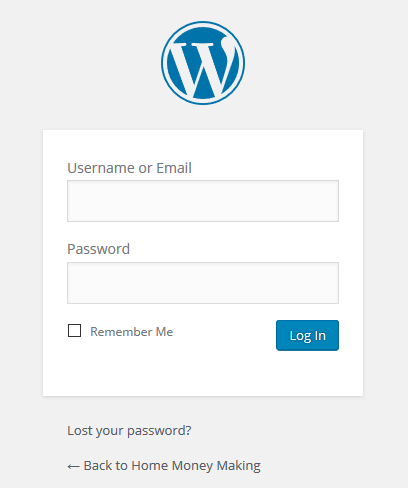 Enter user name and password and click Log In.
You will enter the WordPress Dashboard.
Theme Installation
In the dashboard, move the cursor to Appearance and click on Themes.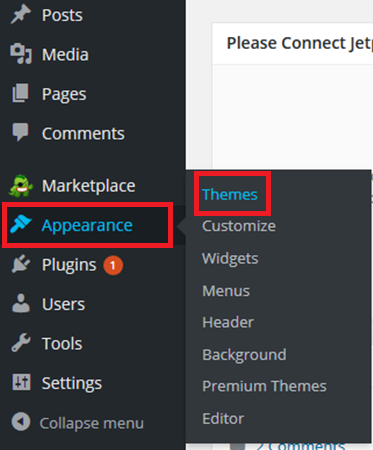 You will see already installed themes. You can choose any theme from the installed themes or you can click on Add New Theme to install other themes.
There are hundreds of free themes available to choose from. Install and try different themes and keep the one that you like.
Write Your First Page
Move the cursor to Pages and click on Add New.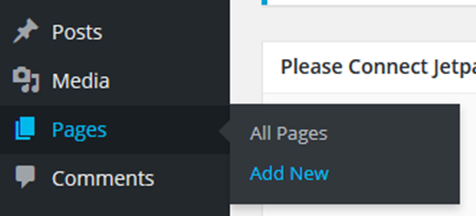 Give a title to your page, write the content in the text area and click on Publish.

This is how the page will look.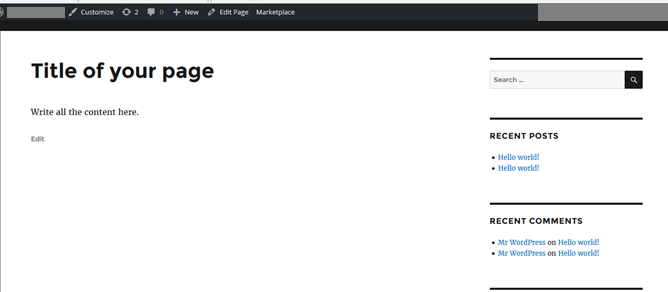 The actual page on your website might look different based on the theme you have selected. You can edit the page by clicking on the Edit Page link at the top.
OK, create a few pages for your website. Some of the common pages include about us, contact me, privacy policy, what is the website about, and others.
You can create all the pages one by one, you know how to do it.
Write Your First Post
A blog post or post is different than a page and is created differently. If you intend to create a blog, you must write and publish blog posts frequently. However, if you are interested in creating a website, you have to create a few (maybe 5 or 10) different pages.
A blog is updated often by adding new posts while a niche or a business website doesn't need to be updated. If you have added 5 pages on a website, you don't have to add new pages for months or maybe for years.
Since Google and other search engines love fresh content, therefore, publishing new posts on the blog seem to be a good idea, and this is the reason why most of the webmasters prefer creating blogs.
So, if you are interested in creating a blog so that you can update it frequently, create a blog post by clicking on Add New in the Posts.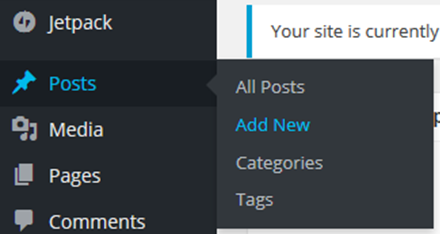 Just as you add a title and content on the Page, give a title and add content for the post and click on Publish.

This is how you add new posts.
You have created a WordPress website, what's next?
This is just the beginning. You have to go a long way.
You have to monetize your website or blog, you need to promote it, you have to build an email list, and do a lot of other chores to keep the ball rolling.
But for now, let's familiarize yourself with WordPress.
All the best!
Featured image by Pixabay.