This is Dr. Muhammad Sabih Javed, an inbound marketing strategist and consultant with a passion for creating data-driven content that drives traffic and conversions.
Let me ask you something: What's the single biggest marketing challenge you are facing at this moment?
Let me guess…
Generating enough traffic for your website or blog?
Generating new leads?
Creating and publishing high-quality content that keeps your readers hooked?
According to the State of Inbound Report, 63% of companies reported that generating traffic and leads is their top marketing challenge.
The answer to this traffic and lead generation issue is nothing but posting awesome content regularly on your blog. Yes, I'm saying it because I want you to hire me and yes, I'm promoting myself 🙂
According to HubSpot, companies that publish 16+ blog posts per month receive 4.5x more leads than companies that publish 4 or fewer blog posts a month.
And B2B companies that blog 11+ times a month receive 3x more traffic than companies that blog 0 – 1 per month.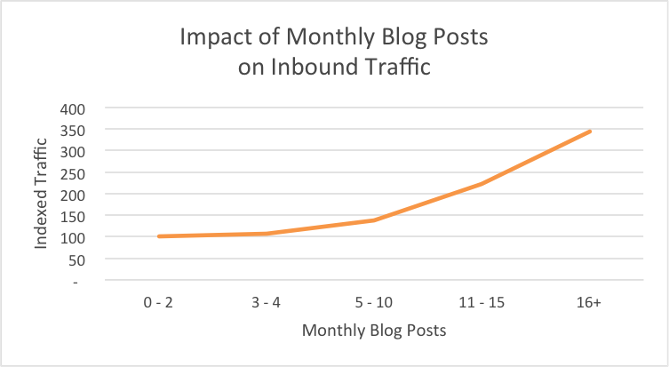 Ask yourself: Do you want your readers to read blog posts that do not provide them with any value at all or you want to show them something that will make them WOW?
A post that doesn't make visitors WOW is potentially useless. If they don't find any value, why they have to do business with your company?
So…
Most businesses don't publish new blog posts very often.
Others publish content that doesn't have the potential to convert visitors into leads and paying customers.
If you can relate and if generating traffic and converting visitors into paying customers is your business's biggest challenge…
You need superior content that's better than the existing content out there on the subject.
And then you need to promote your content so it reaches your target audience.
And that's what I do…
I help SaaS businesses in content creation and promotion. This includes buyer persona development, keyword research, competitor analysis, editorial calendar development, pillar page strategy, backlink acquisition strategy, content audit, performance analysis, and more.
Feel free to get in touch and see how I can help.
Over the years, I have worked with hundreds of SaaS businesses especially in the marketing space including Lumen5, Selz, ClickGUARD, InboundJunction, Convincely, The Product Company, Conversion Team, Advisorist, Flora LMS, PointVisible, Emojics, Pixelied, Air360, FoundKit, Squibler, and others.
My work has appeared on several leading blogs such as:
Need help with inbound marketing strategy? Get in touch and unlock the true growth potential of your SaaS company.